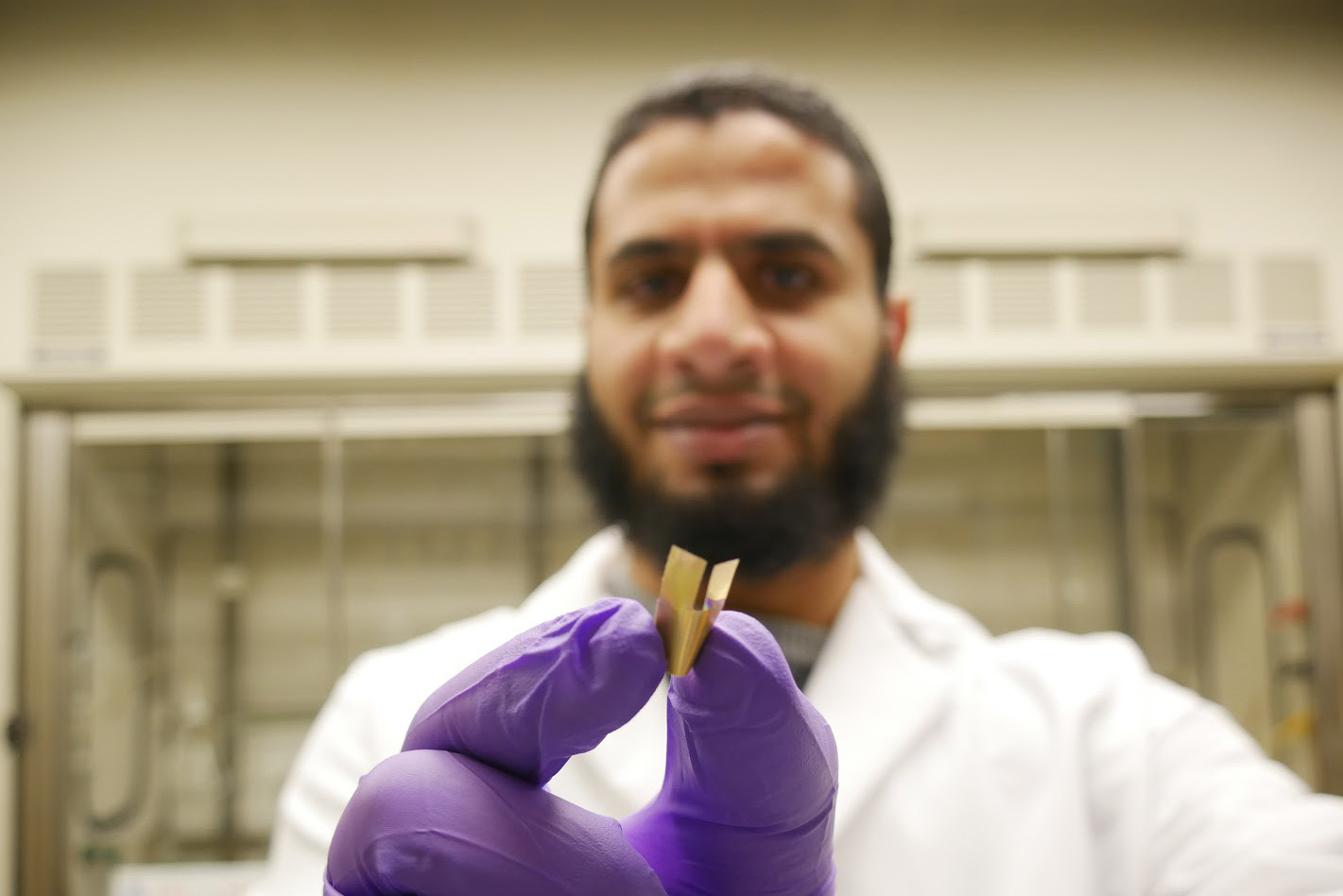 VoltXon Inc. Selected for MassChallenge Boston 2020 Accelerator
100 early-stage, high-impact companies gain access to global network of experts and resources. Two dates set for the public to connect with new cohort online.
JUNE 2, 2020 (BOSTON, MA) – MassChallenge, a global network of zero-equity startup accelerators, today announced the 100  early-stage startups that will join the 2020 MassChallenge Boston program. These startups have been rigorously selected by a community of more than 500 expert judges and represents the top 9% of applications from around the world.
"The MassChallenge Boston program stands on more than a decade's worth of proven experience working with entrepreneurs and corporate organizations to help accelerate innovation and drive economic growth," stated Damon Cox, Assistant Secretary for Technology, Innovation and Entrepreneurship at Commonwealth of Massachusetts and MassChallenge Advisory Board member. "I am excited that the program has pivoted to a virtual model to continue the essential work of supporting startups that eventually go on to create jobs and drive economic growth in Massachusettes and beyond."
"MassChallege's mission is to solve massive challenges by unlocking the power of entrepreneurs and innovators. This cohort is leveraging frontier technology to take on the challenges of our time –  affordable housing, Alzheimer's disease, the extreme cost of clinical trials, and climate change. We are 100% committed to playing our role in helping Massachusetts and the world recover by accelerating this next generation of founders," said Cait Brumme, Managing Director of MassChallenge Boston. "Additionally, we remain committed to our role in driving towards a more inclusive ecosystem." This year, we are proud to share that 58% of the Boston cohort has at least one female founder.
Since March, MassChallenge's world-class network of investors, serial entrepreneurs, corporate executives, and academics have evaluated applications based on each startup's ability to demonstrate high impact and high potential in their fields. This year's 2020 Boston cohort reflects an exceptional cross-section of innovators from all industries and from 12 countries around the globe. Top industries include:
34% High Tech
32% Healthcare and Life sciences
19% General, which includes materials, hardware, retail and consumer goods
11% Social Impact
4% Cleantech and Energy
MassChallenge's 2020 cohort represents several emerging industry trends including:
The meteoric increase in artificial intelligence and machine learning across all industries
Biotechnology as the life science category to watch
Sustainability across industries and sectors, with 20% of applicants and finalists having a green or clean focus

 

2020 PROGRAM + FOCUS AREAS
To accelerate innovation in emerging industries, MassChallenge Boston will accelerate its second sub-cohort in the Safety and Security track and has introduced a new opportunity to strengthen innovation across the Enterprise Technology, where there has been a strong uptick in activity. Serving as a sub-cohort within the MassChallenge Boston program, these tracks support promising startups with specialized content and connections, tailored to help them grow within these industries.
Safety and Security
Select startups will receive specialized support and resources as part of the program's Safety and Security track. The Safety and Security track accelerates, connects and educates startups with direct or potential relevance to national defense and public safety applications accelerate their commercial and defense pathways to scale. S&S track, now in its second year, provides partners a demonstrated platform to access the next generation of defense-relevant technologies and strengthen the defense innovation ecosystem. S&S is sponsored by BAE Systems, Mitre, Draper, Mitsubishi America, the U.S Airforce, and Raytheon.
Enterprise Technology
The Enterprise Technology Fellowship will support a select group of early stage companies build towards the next generation of enterprise technology and service platforms related to security, data management and artificial intelligence.  Fellows will receive specialized support from sponsors and a select network of experts addressing critical startup-barriers to success. Enterprise Technology is sponsored also by KPMG, LLC.
Blue Tech
The Blue Tech track is a new focus area for that will help select startups from across our US-based programs explore, develop, and deploy new technologies that will help us harness the power of the ocean. It is MassChallenge's goal to bring together maritime leaders with startups that have the ideas and tools needed to deepen our use of the ocean including aquaculture, ballast water, defense and security, fishing, logistics and supply chain, marine pharmaceuticals, and more. Participants will have access specific experts in the local Blue Tech space including government organizations, research and development centers, and innovation groups.
To mitigate the public health risks presented by the novel coronavirus, MassChallenge Boston's 2020 accelerator will begin virtually and will transition to a hybrid of digital and in-person programming when the organization can ensure the health and safety of its community. Participating startups will engage in an evidence-based curriculum designed to address key challenges across the early-stage lifecycle and will receive unrivaled access to experienced mentors, a global network of experts, top corporate partners, and more – all provided at zero cost and for zero equity.
The public will have two opportunities to connect with the cohort at the MassChallenge Virtual Startup Showcase on July 16 and 17 and the MassChallenge Boston 2020 Awards at the end of the program. More information and RSVP details will be shared on the MassChallegne website when the accelerator kicks off later this month.
2020 MASSCHALLENGE BOSTON COHORT
HIGH TECH
PaperCrane (U.S. – Massachusetts): Saas product that takes physical location data and automates the process of joining 1st & 3rd party datasets enabling business insights.
Astromaritime x Cabinet (U.S.)
CACTIVATE (U.S. – Massachusetts): Maximize your online store's return on ad spend for $99 / month.
Claira (U.S. – Michigan): Claira is a competency marketplace where people are matched to work instantly, based only on what they can do. No job descriptions, no resumes.
DACON (Republic of Korea): Data science platform where clients can solve real problems with AI experts, and AI experts can learn and find opportunities.
evergreens (U.S. – Massachusetts): Reshaping the agricultural supply chain with efficient and scalable indoor farming technology.
EZ-Probate (U.S. – Vermont): Helps families probate an estate without an attorney saving them tens of thousands of dollars. 1.5 M estates in 2019 need us.
FindOurView (U.S. – Massachusetts): Developing a dynamic survey product that summarizes and prioritizes the most important open-ended consumer responses.
Fractal (U.S. – Massachusetts): Streams GPU-powered, low-latency Windows computers from the cloud to any Windows, OS X, or iOS device.
FreightFlows (U.S. – Massachusetts): Predictive analytics for global trade.
GreyScout (Ireland): Aims to democratize Intellectual Property Right Protection, empowering anyone to affordably control their own brand, online.
Hakkiri (U.S. – Massachusetts): Enables software organizations to deliver their products with speed and clarity from strategic planning through customer delivery.
Hatchtrack (U.S. – Massachusetts): IoT chicken egg and app that helps novice and expert chicken keepers have more successful and informed hatches.
Helios Hockey (U.S. – New Hampshire): Delivers smart products to help you skate and shoot better.
Immuto (U.S. – New Jersey): Enables clinical trials to create tamperproof audit trails of their data, while not changing their existing processes through our API.
IndustrialML, Inc. (U.S. – Massachusetts)
Iron Sky (U.S. – Massachusetts): Online platform that seamlessly connects companies with commercial contractors, simplifying the bidding process for projects.
Kura AR (U.S. – California)
LeaseUp (U.S. – Massachusetts)
matilda* (U.S. – Massachusetts): Democratizes the future web with no-code development of interactive, immersive, intelligent projects to propel businesses and ideas.
Out of the Box (U.S. – Massachusetts): Mobile, modular classroom-in-a-box with accompanying software (in the form of a web app) for preschool children.
Presser Surveillance Solutions and Technologies (PSST) (U.S. – Massachusetts)
Presso (U.S. – Georgia): Dry-cleaning robot that can clean and press clothes in under 5 minutes.
Quatromoney (U.S. – Massachusetts): Simplifies the purchase & payment of college via user-driven platforms that empower via transparency, simplification and personalization.
Rhymella (U.S. – Massachusetts): Machine learning enabled tech platform that creates custom children's storybooks using real-life photos and content.
SammyOps (U.S. – Massachusetts): AI driven virtual fleet manager for commercial fleets to eliminate downtime, cut costs, and increase customer satisfaction.
Spatio Metrics (U.S. – Massachusetts)
SpotlightAI (U.S. – Massachusetts)
Tang (U.S. – New York)
TeamLift (U.S. – Massachusetts): TeamLift helps businesses collaborate smarter. We quantify and visualize collaboration, helping you use it as a strategic asset.
Tee Commerce (U.S. – Massachusetts): Builds and manages online pro shops for golf courses, country clubs, and charity golf tournaments.
TireTutor Inc. (U.S. – Massachusetts): As the first marketplace site for tires, TireTutor connects consumers with the best deals on tires from local tire dealers.
Tunnel (U.S. – Massachusetts):A unique global, real-time payments network with an initial product representing the only P2P app for ages 13+ in the US.
video.bot (Brazil): Next gen of chatbots, with visual appeal & playful immersion to explain complex topics on customer / employee journey.
HEALTHCARE / LIFE SCIENCES
Adaptilens, LLC (U.S. – Massachusetts): Will mimic the natural human lens so that patients will have clear distance and near vision without eyeglasses or contact lenses.
Bastion Health (U.S. – Connecticut): At-home fertility test for men along with a platform that connects them with our physicians & guides them to better health.
Bloomer Health Tech (U.S. – Massachusetts): Accelerating women's cardiovascular health by tailoring care to her unique body and lifestyle via a patented, medical-grade bra & platform.
CathWear (U.S. – Massachusetts): Strives to improve the patient's quality of life by alleviating the stressors of managing a patient's leg bags.
Clara Biotech (U.S. – Kansas): Enabling the next generation of medical breakthroughs getting exosome therapeutics to patients addressing cancer and health.
Coalesenze Inc. (U.S. – Massachusetts): Develops elegant and low-cost solutions to detect clotting disorders and prevent life-threatening hemorrhage and thrombosis in patients.
Cognetis Therapeutics (U.S.): Working on a novel and potential disease-modifying peptide therapeutic for Alzheimer's and FTD.
Convallo Bio (U.S. – Massachusetts): Developing the next generation of beneficial bacteria.
Encora (U.S. – Massachusetts)
Eyedea Medical (U.S. – Maryland)
Hubly Surgical, Inc. (U.S. – Illinois): Modernizing intracranial access with a significantly safer, streamlined drilling system for both in and out of the operating room.
InvivoSciences Inc. (U.S. – Wisconsin): Vision to transform Biopharmaceutical companies into cardiosafe and effective precision medicine providers for patients
Lilu, Inc. (U.S. – New York): Builds technology to empower new moms as they navigate their post-partum journey.
Lucidity Health (U.S. – Massachusetts)
Mantle Biotech (U.S. – Massachusetts)
MatchLab AI (U.S. – Massachusetts): Helping Dermatologists provide better care through remote monitoring of patients.
MedUX LLC (U.S. – New York): Creating innovative medical products through user-centered design
MemoryWell (U.S. – District of Columbia): Digital platform for life storytelling, putting the person in person-centered care.
mente (U.S. – Massachusetts)
my110 (United Kingdom): Building the "pregnancy test" for inflammation to transform how we monitor and manage our health through an AI health coach.
myBiometry (U.S. – Massachusetts): Platform to monitor/manage patients with chronic disease using biomarker data and ML to identify patients at risk of treatment failure.
Ocular Technologies (U.S. – Massachusetts): Ocular creates hardware and software solutions leveraging telemedicine and AI to ensure access to eye care for patients all across the world
Onena Medicines (Spain)
RBI Medical (U.S. – Massachusetts)
ReelData Inc. (Canada): Develops artificial intelligence and computer vision technology for the Aquaculture industry, to help feed billions sustainably.
Relavo (U.S. – Maryland): A medical device venture that is minimizing the risk of infection in home-based treatments, such as peritoneal dialysis.
SafeBVM Corp. (U.S. – Missouri): Improving the safety and quality of acute airway management by making the Bag Valve Mask perform with the precision of a ventilator.
SOMA (U.S.): Offers a Train-of-Four (TOF) quantitative device that measures the level of neuromuscular blockade in patients during operations.
Soshe (U.S. – Massachusetts): A digital health & wellness program for new and expecting moms that complements the care of physicians.
SXT (United Kingdom): Supports healthcare services address infection epidemics by providing anonymous partner services, accurate signposting & linkage to care
VERI Nano Inc. (U.S. – Massachusetts): An innovative bionanotechnology company with novel encapsulation and antimicrobial nanotechnologies for human and animal health
VoltXon Inc. (U.S. – Connecticut): Developing a life-lasting cardiac pacemaker that harvests and stores the patient's body energy and requires no battery replacement surgery.